Crossville Porcelain Tile Photos
About Crossville Porcelain Tile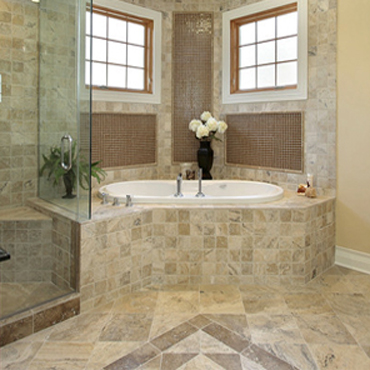 Product Visualizer >>>
Crossville, Inc. is a leading provider of porcelain stone, glass, and natural stone tile for interior and exterior floors, walls, and countertops. Made from natural elements, our surface covering products yield a variety of unique textures, looks, and functions for designers and architects.
Applications for use
Our products can be used indoors and outdoors, in both residential and commercial spaces. From sprawling retail spaces to luxurious residential guest bathrooms, American-made Crossville tile is chosen by designers and architects in all industries for its beauty, sustainability, and functional design.
Indoor
Indoor floors and walls have long been adorned with beautiful tile. Crossville's porcelain, glass, and natural stone collections give interior designers fresh takes on a classic surface covering.
Outdoor
Tile is known for its natural durability, beauty and versatility. These inherent qualities, coupled with our innovative coatings and finishes, make for beautiful, long-lasting exterior surfaces.
Countertops
Large-scale porcelain tile creates stunning and easy-to-maintain counter surfaces in kitchens, bathrooms, retail, and office spaces—without all the grout lines.
Sizing Options
From small, glass mosaic pieces to large-format, multi-meter long panels, Crossville offers a variety of sizing options for traditional pattern design, boundary-pushing layouts, or modern, minimalist lines. Our quality and consistency in manufacturing also produces highly uniform tiles.
Sustainability
When it comes to green design, tile is one of the most sustainable surface coverings on the planet—it's created from dust, sediment, and recycled porcelain, and best of all, it can be recycled. Headquartered in Crossville, Tennessee, we have become the first net consumer of tile waste (meaning we recycle more than we produce). So in addition to manufacturing beautiful, made-in-America tile, we also divert millions of pounds of waste from landfills.
Our Technologies
Design accomplishes many things, it can make heads turn and jaws drop, but it can also deliver benefits that make your life, and your clients', easier in the long-run. Our proprietary coatings and finishes help seal sustainable and protective features into your tile for long-term beauty and function. Learn more about our tile technologies.
---
---
Featured Products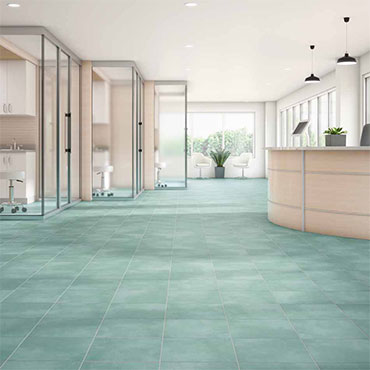 Crossville Porcelain Tile
Featuring bright playfulness grounded in nature's roots, our Color Blox 2.0 porcelain tile collection is a new generation of our longtime favorite collection, Color Blox. With a concrete-inspired look, this new line brings a modern sensibility with warmer, on-trend neutrals, as well as fresh blues and greens.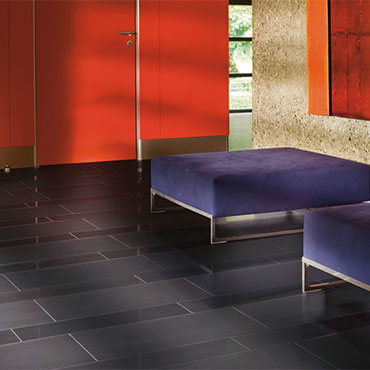 Crossville Porcelain Tile
Offering a palette of 13 sophisticated hues is a modern take on must-have neutrals, Shades 2.0 covers the gamut from cool to warm, light to dark.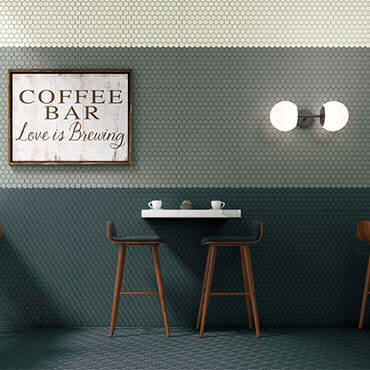 Crossville Porcelain Tile
This versatile mosaic tile collection provides traditional sizes and colors for easy floor and wall installations at a value price. With three essential colors and three fun shapes, the Multiplier collection expands design possibilities for commercial and residential spaces.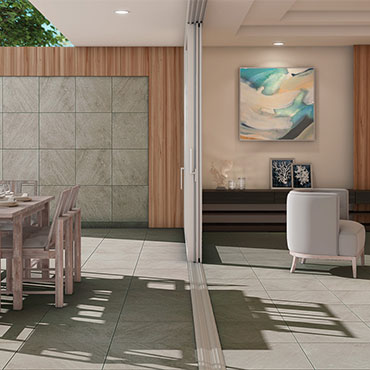 Crossville Porcelain Tile
Inspired by Portuguese Atlantic Dark limestone, Portugal porcelain stone collection is graced with natural beauty found only in the Mediterranean. The look of the limestone captured in this line is different from others of its kind, featuring a subtle, organic surface that delivers a sophisticated, tactile elegance.