American Olean® Tile Photos
About American Olean® Tile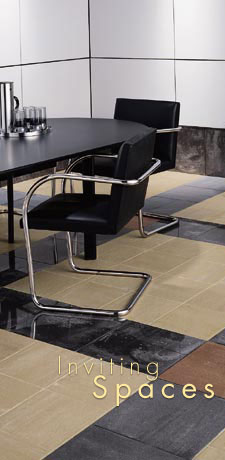 American Olean is capitalizing on our prominent name recognition and historically strong reputation as a quality provider of high-end ceramic tile to both commercial and residential users. The American Olean brand is distributed through approximately 100 independent distributors who service about 5,000 retail outlets. We will continue to increase our presence in the independent distributor channel to better service our customers, particularly in floor tile products. American Olean is positioned as your preferred supplier of ceramic floor tile providing our customers with a true one-stop source.
Quality, style and depth of product line are the foundation of American Olean's continuing success. American Olean's fashion-conscious product offering features a large assortment of coordinating floor and wall tile lines. You can customize your home or business with unique trims and accent pieces for a truly personal touch. By appealing to the need for customization, American Olean is uniquely positioned to indulge the decorator in everyone. Our partnership with Laura Ashley home furnishings symbolizes our commitment to excellence in home fashion. American Olean is also dedicated to providing our commercial customers with quality products suited for their particular needs. No matter what your preference or application, American Olean is the choice that is simply better.
---
---
Featured Products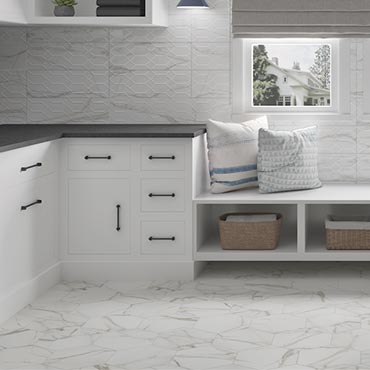 American Olean® Tile
Mythique Marble is a porcelain floor, ceramic wall, and mosaic tile collection offering four on-trend marble designs, each equally elegant yet unique. All Mythique Marble products feature Microban technology that provides robust antimicrobial product protection.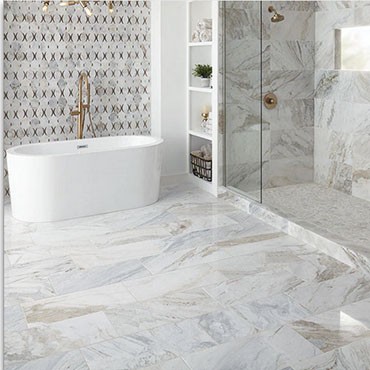 American Olean® Tile
A stellar mix of color movement, distinguishing lines, and varied finishes Presario natural stone tile exemplifies beauty.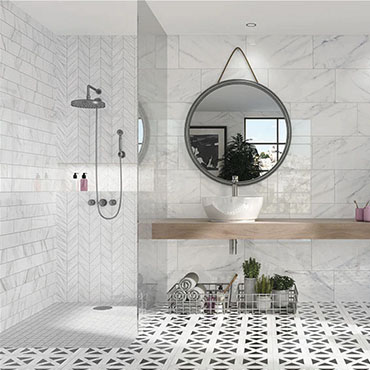 American Olean® Tile
Available in three neutral colors, Ideology™ ceramic tile collection fuses the timeless beauty of white marble veining with modern design.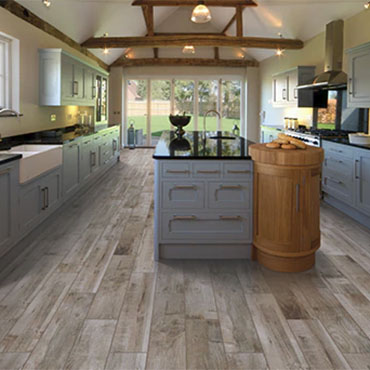 American Olean® Tile
Bryson Valley offers an ultra-realistic barnwood visual with authentic hardwood texture. The rich warmth of real wood floors is presented in large format porcelain tile.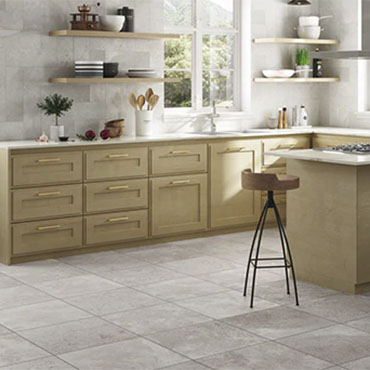 American Olean® Tile
The Rochester natural stone-inspired series is a beautiful blend of limestone and pulpis marble that boasts gorgeous, authentic looking veining and chiseled edges.
Featured Articles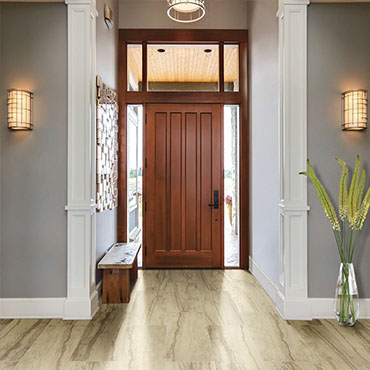 American Olean® Tile
The entryway to your home is the first thing guests see upon arrival, and it sets the tone for the rest of your home.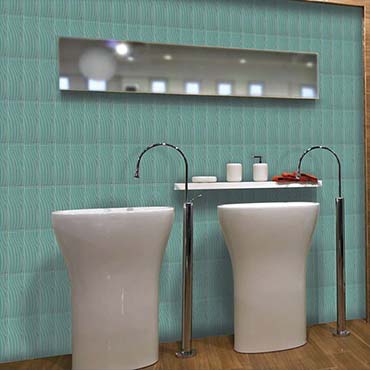 American Olean® Tile
Get lost in the beauty of a summer getaway right in your bathroom by designing with glass tile. Brightly colored glass tile, like shimmering ocean blues, bright yellows, or shades of sea green evoke the feeling of sun-kissed beaches and ocean breezes, and with American Olean's large selection of glass mosaic shapes and styles, you can create your private escape.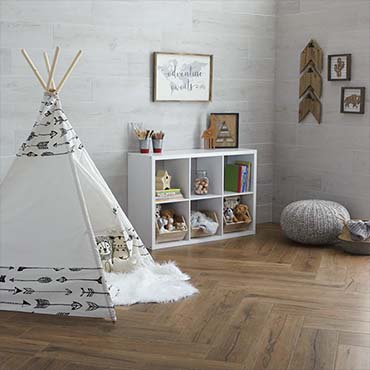 American Olean® Tile
Nowadays, floor tile is available in many designs, styles, and sizes. From one-inch mosaics to large format planks, there are tons of tile options to fit your needs for any size room. Choosing tile that adds dimension, uniqueness or pops of color can be fun when you know how to blend different shapes and sizes to meet your design goals. Consider these following tips when selecting different tile sizes to spruce up your space or achieve distinctive looks.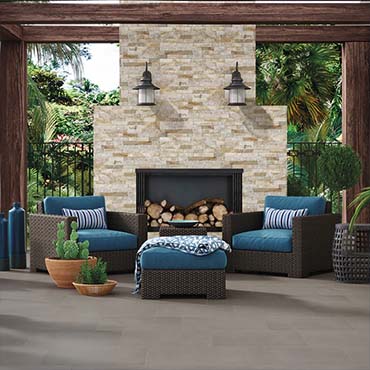 American Olean® Tile
Your outdoor living space is an extension of your home and if summer barbecues and backyard parties are in your near future, it's time to take a good look at your outdoor space and decide if it is truly party-worthy. Do your patio tiles leave a lot to be desired or do you just need to spruce up and replace a few cracked or broken tiles? Whatever your situation American Olean has the perfect tile for your exterior space.