About Vitromex® Tile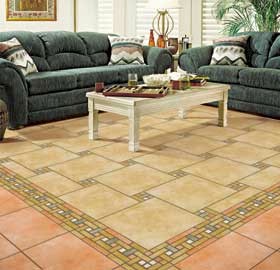 Vitromex was founded November 30, 1967 in Saltillo Coahuila, as a company within the Grupo Industrial Saltillo (one of the most important and oldest industrial corporations in Mexico and North America), for the purpose of producing and commercializing ceramic sanitaryware.

With more than 33 years on the market, Vitromex today is one of North America's most important brands for the production and commercialization of ceramic floor and wall tile, sanitaryware, accessories and accompaniments for creating bathroom ambience. Our annual sales have grown upwards of 12% per year over the past 5 years, which allows us to say with pride that we are one of the most dynamic businesses in the finish work industry.

Our production complexes are strategically located in San José Iturbide, Guanajuato; Saltillo, Coahuila; y Ramos Arizpe, Coahuila; regions and localities which guarantee the supply of the highest quality of raw materials and allow being within easy reach of the major markets of Mexico and the United States.

Vitromex Production an commercial units give employment to over 2500 people working in 3 floor tile plants, 3 wall tile plants, 2 trim piece plants and 3 sanitaryware plants.
---
---